Carolyn Classen covered the People's Climate March coming up on Saturday, so I will cover two events scheduled for Monday, May 1, or  "May Day."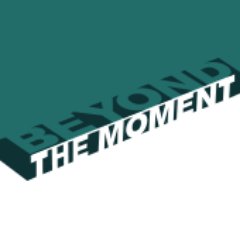 The lesser publicized event is the "Beyond the Moment March." Activist groups are uniting under a broader coalition they've dubbed "The Majority," more than 50 partners representing black, Latino, the indigenous, LGBTQ, refugees, immigrants, laborers and the poor will collaborate from April 4 through May 1, International Worker's Day, when they'll launch massive protests across the country.
The idea for the Beyond the Moment March was derived from the Rev. Martin Luther King, Jr.'s "Beyond Vietnam" speech, in which he spoke out against racism, materialism and militarism — all broader and more-inclusive themes than his earlier anti-Jim Crow campaigns. The coalition said it chose April 4 as the kickoff for political education because that is date that King delivered the speech in 1967 and the date on which he was assassinated a year later.
The action will "go beyond moments of outrage, beyond narrow concepts of sanctuary, and beyond barriers between communities that have much at stake and so much in common," The Majority states on its BeyondtheMoment.org website. The "Beyond the Moment" initiative kicked off on April 4 with "serious political education with our bases," according to the website. In the weeks leading up to the mass mobilizations on May 1, they will hold public teach-ins and workshops nationwide. The desired outcome is a "broad intersectional, cross-sectoral" and influential unity on the left, activists said. We will strike, rally and resist," said the coalition.
For more information see Mic.com, Protest groups to unite as "The Majority" for massive actions across the country on May 1, and Alternet. Diverse Protest Groups Unite As 'The Majority,' Aiming for Large-Scale Demonstrations on May 1st.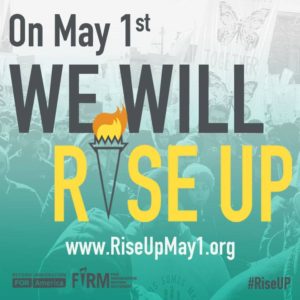 The second more publicized event is the Rise Up! National Day of Action, which recalls the 2006 United States immigration reform protests that reached a climax on May 1, 2006, and were nicknamed "A day without Immigrants" after the film A Day Without a Mexican.
Thomas Kennedy writes at the Huffington Post (excerpt):
On May 1 in cities, towns, and communities across the country, hundreds of thousands of people will rise up in resistance to demonstrate the power, resilience, and strength of immigrant communities and progressives in America.
Keeping families together is an American value that must be defended with all the urgency and passion we can muster.